DEXIGNER | March 30, 2017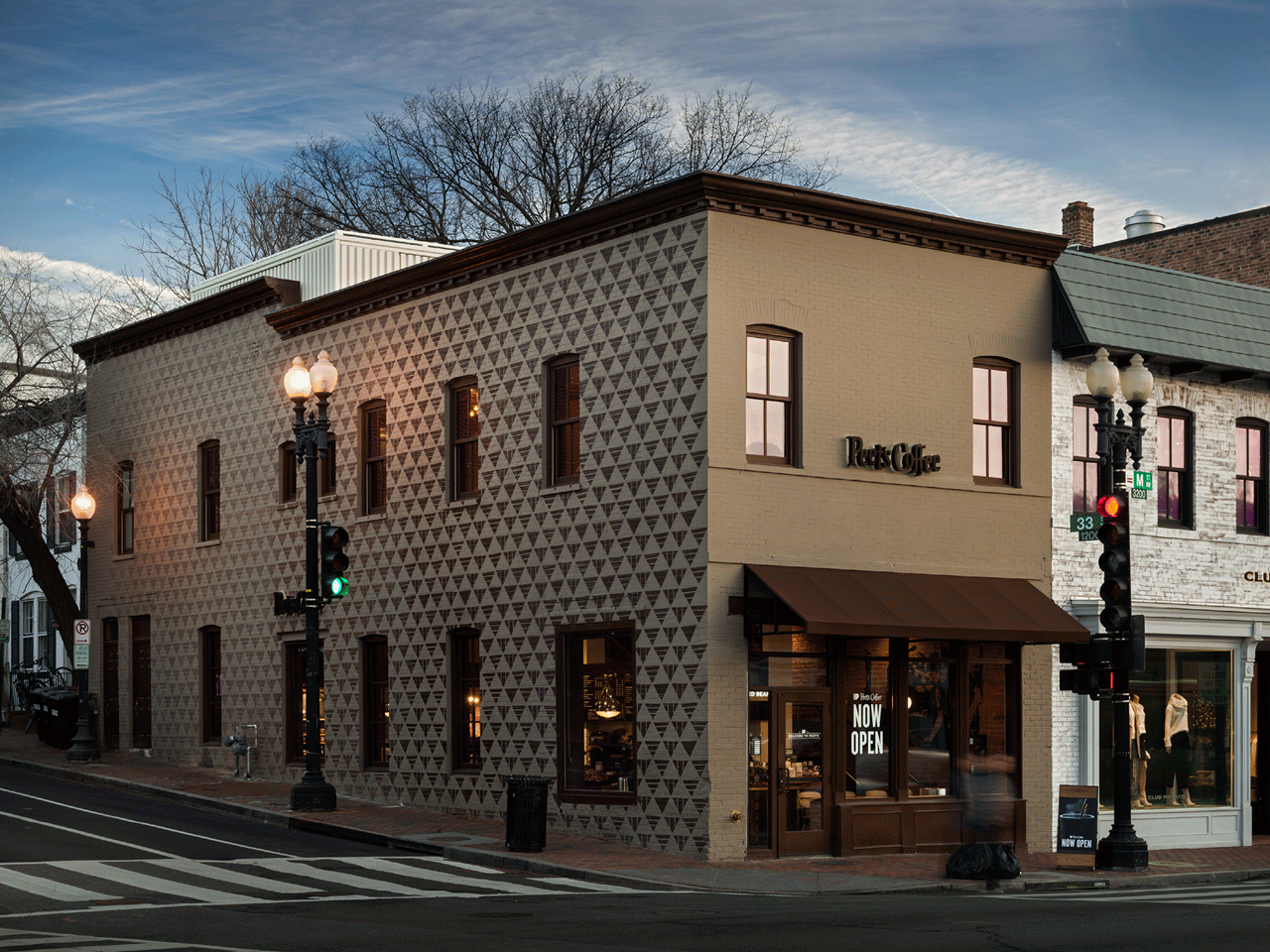 MBH Architects collaborated with Peet's Coffee & Tea on their new location in the colonial Georgetown neighborhood of Washington D.C. MBH Architects restored the building's existing facade while creating a modern interior - fitting both the history and the expectations of the trendy area.
The age of the building and heavy usage by previous operators meant that the structure and utilities of the three-story space were in deteriorating condition. To accommodate this, MBH replaced large portions of the roof for the building's infrastructure, as well as conducted extensive restoration of the existing exposed brick finishes at the interior and historic building facade, allowing the storefront to blend with the rest of the neighborhood.
The MBH team worked intensively with the Old Georgetown Board Planning Historic Commission and went through local community meetings and reviews before acquiring approval for the "Peet's Tribal Brand Pattern" along the exterior side of the corner-location. This allows for more visibility of the Peet's brand while maintaining the historical significance.
Utilizing a mix of dark bronze, wood, and brick, the interior reflects the chic expectations of the high-end district. Custom painting by a local artist and a green living wall that extends from the mezzanine to the third level "community gathering area" elevates Peet's from a place to get coffee to a destination.
Photos courtesy of Paul Burk